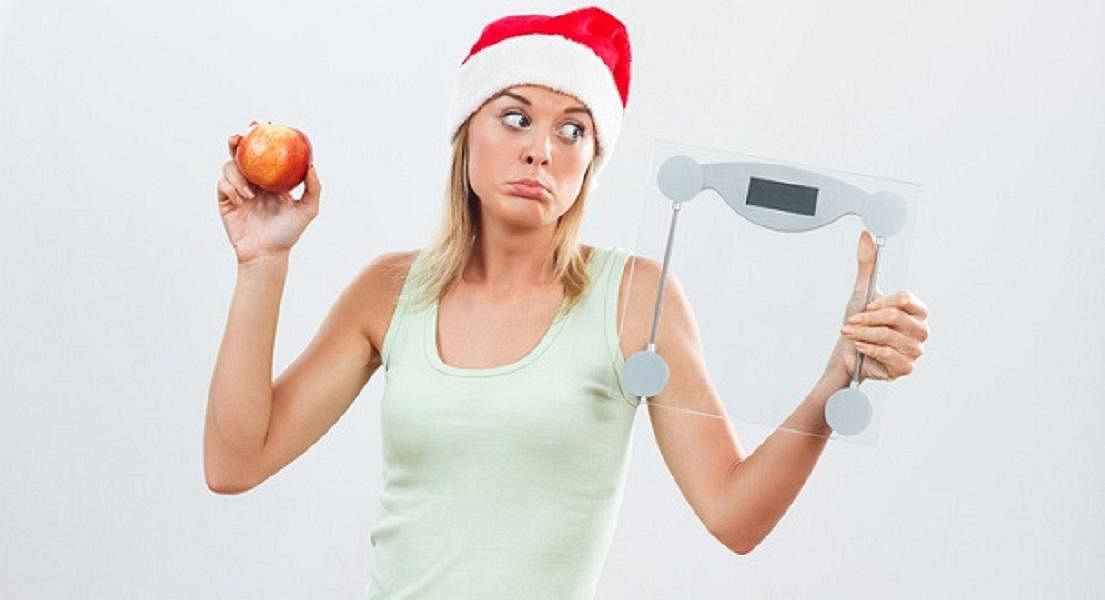 Worried About Christmas Weight Gain?
Here's our festive survival guide
Weight gain worries are among the top-rated stresses over Christmas. The huge surge in social events means that food and drink consumption increases dramatically, which can seem overwhelming for anyone trying to keep a check on their daily intake.
Five simple tips to help keep you on track this Christmas
1. Learn to say no – You don't have to say yes to everything, so if a hectic Christmas schedule is stressing you out, and your normal healthy diet and lifestyle has become a dim and distant memory, then perhaps it's time to re-evaluate your schedule. It's time to learn to say no so you can be discerning about your festive plans.
2. Protein before you party – If you're heading out for 'drinks and nibbles', plan ahead and eat something before you go. Party appetisers are the worst culprits when it comes to calorie-laden Christmas food. It's easy to be fooled by their miniature size and hardly notice that you've managed to nibble your way through a generous plateful of refined carbs and saturated fat. Choose a substantial pre-party meal that's high in lean protein (chicken, fish, beans, lentils or chickpeas) so you don't arrive ravenous and ready to munch your way through a mountain of sausage rolls. A balanced high protein shake like UltraMeal makes a great pre-party snack if you're short on time.
3. Water between drinks – This is an easy tip that can cut calories consumed from alcohol in half. Choose to have a glass of water between each alcoholic drink; not only will you consume far fewer calories but you'll reduce the strain on your liver and avoid the dehydration commonly associated with alcohol too.
4. Get straight back on your horse – Most people at some point over Christmas have a blast and deviate significantly from their normal routine. One-offs like this are unlikely to have much lasting impact; it's when one leads to another, and then a few more, that the extra pounds can quickly start to creep on. Remind yourself that it's fine to let your hair down and enjoy a break from the norm as long as you get straight back on with your usual regime as soon as possible.
5. Make your festive food decisions in the supermarket – Stock up on a wide variety of seasonal fruits, a big bowl of clementines, healthy dips like hummus and smoked mackerel pate, plain festive nuts, dried fruit and dark chocolate Brazils. This is much better than filling your cupboards with huge tins of assorted chocolates, biscuits and crisps. Think about it this way. If you make the decision in the supermarket aisles, you don't need to make a decision every single time you open your kitchen cupboard or fridge.

Choose to enjoy Christmas without the guilt!
It's absolutely possible to enjoy yourself over the festive period and start the new year without the guilt and extra pounds associated with over-indulgence. There may be a few occasions that you break from the norm; in fact it's perfectly normal and healthy to do so, just make sure these are occasional and the bits in between are more akin to your usual habits. Use these five simple tips and you'll be bright and refreshed at the beginning of 2017. No guilt, no extra pounds, just ready to embrace what's ahead.
This website and its content is copyright of Nutri Advanced ©. All rights reserved. See our terms & conditions for more detail.