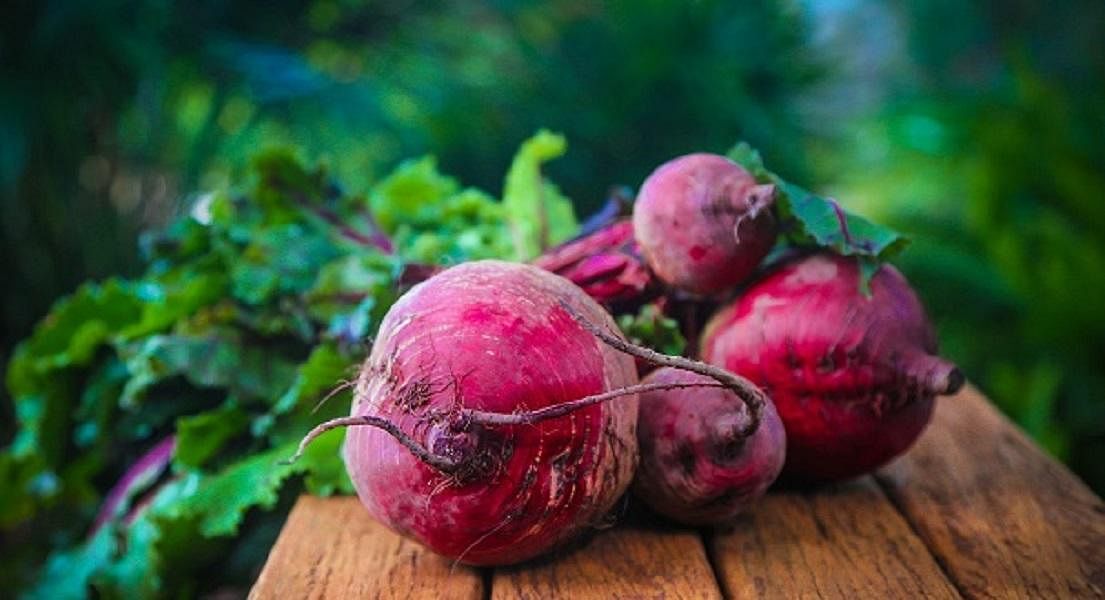 Why Beetroot Should Be On Your Shopping List
Why Beetroot?
A new study published in the American Journal of Clinical Nutrition has found that drinking beetroot juice daily for six weeks produces significant increases in flow mediated dilation (FMD) - an important marker of cardiovascular health1. And this is not the first study to link beetroot juice to positive health effects. Beetroot juice has been associated with improved fitness, better athletic performance and even reduced altitude sickness. Beetroot is packed full of nitrates – substances that were once thought to be a potentially toxic part of the diet. However, we now know that nitrates are key for many bodily processes including blood pressure, regulation of blood flow, glucose balance, cell signalling, and even play an important role in how tissues respond to low oxygen levels. Nitrates are also found in high amounts in dark green leafy vegetables. For best results, buy organic beetroot and juice them for a daily glass of this purple elixir. For second best, buy a bottle of fresh beetroot juice; now stocked by most health food shops and supermarkets.
We've found a couple of great recipes to get you started...
Beetroot and Butterbean Hummus
250g cooked beetroot dipped in vinegar (not pickled)
1 tin butterbeans (410g), drained & rinsed
1-2 cloves garlic, crushed
Small bunch fresh chives, finely chopped (reserve a few for garnish)
3tbsp extra virgin olive oil
Sea salt & freshly ground black pepper
1. Chop the beetroot into small dice, set aside in a medium bowl.
2. In a food processor blitz the butterbeans with the garlic, chives and olive oil. Season to taste with sea salt & freshly ground black pepper.
3. Transfer into the bowl with the beetroot and gently fold through to mix. Spoon into a serving bowl, drizzle with a little extra olive oil and garnish with a few snipped chives. Serve as a dip with pitta crisps, or part of a salad lunch spread.
Love Beetroot Rainbow Salad with Salmon
2 tbsp pumpkin seeds
1 lime, juice only
1 tangerine, juice only
1 tbsp olive oil
½ shallot, finely sliced
1tsp pink peppercorns, roughly crushed
1 slice rye bread, sliced into cubes
6 Pomegranate & Cumin Infused Beetroot, cut into wedges
1 yellow pepper, sliced
1 carrot, grated
100g mange tout, sliced
10 radishes, quartered
A large handful of rocket
A small bunch of parsley
4 slices smoked salmon
1. In a small frying pan toast the pumpkin seeds until they start to pop, tip into a small bowl and add the lime and tangerine juice, oil, peppercorns, shallots and a pinch of salt. In the same pan dry fry the rye bread until toasted on all sides.
2. Lay pieces of smoked salmon around the edge of each plate. Toss the rocket in a little dressing and lay inside the salmon circle. Put the rest of the ingredients on top of the rocket, drizzle over the pumpkin seed dressing and finish with rye croutons.
References:
1. Velmurugan S et al. Dietary nitrate improves vascular function in patients with hypercholesterolemia: a randomized, double-blind, placebo-controlled study. American Journal of Clinical Nutrition. Published inline ahead of print, doi: 10.3945/ajcn.115.116244
Both recipes are from www.lovebeetroot.co.uk
This website and its content is copyright of Nutri Advanced ©. All rights reserved. See our terms & conditions for more detail.