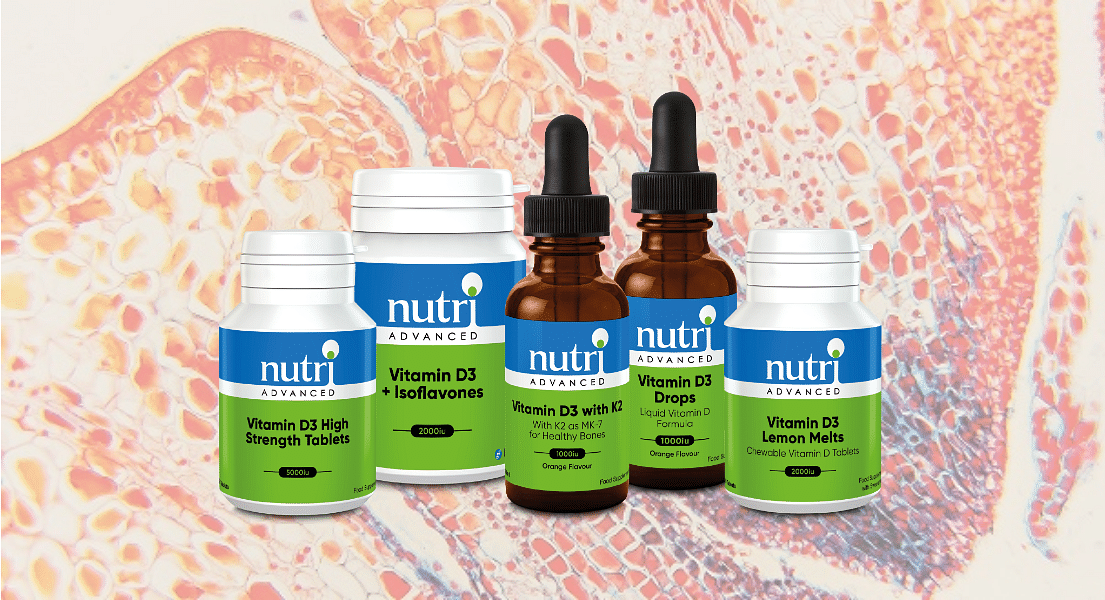 Which Vitamin D Product Is Right For Me?
Which product is right for me?
Why Choose the Nutri Advanced Vitamin D Range?
✔ A comprehensive range
Nutri Advanced offers one of the most comprehensive vitamin D product ranges available. With vitamin D deficiency so prevalent, we aim to cater for all of your vitamin D needs no matter what your age.
✔ Only D3, the preferred form
We use only Vitamin D3 (cholecalciferol) the form of vitamin D produced naturally in response to sunlight and not vitamin D2 (ergocalciferol), which is neither as beneficial, nor as effective.
✔ User-friendly options
For flexible supplementation our vitamin D is available in many forms including tablets, liquid (drops), and melts making administration easy, across all ages.
✔ Up-to-date dosages
Many people require higher range dosages to maintain sufficiency and correct deficiency than previously, which is why we have a 5000 iu tablet* and D3 Drops (liquid) so you can dose appropriately.
✔ Innovative formulas
Combining vitamin D3 with ingredients including isoflavones and vitamin K2 ensures Nutri Advanced remains at the forefront of product innovation and development.
✔ No fuss, low cost
While many supplements may contain additional nutrients, we know that vitamin D3 alone is a safe, effective way to supplement and keeps costs down for your patients.
*not available in the Republic of Ireland.
This website and its content is copyright of Nutri Advanced ©. All rights reserved. See our terms & conditions for more detail.