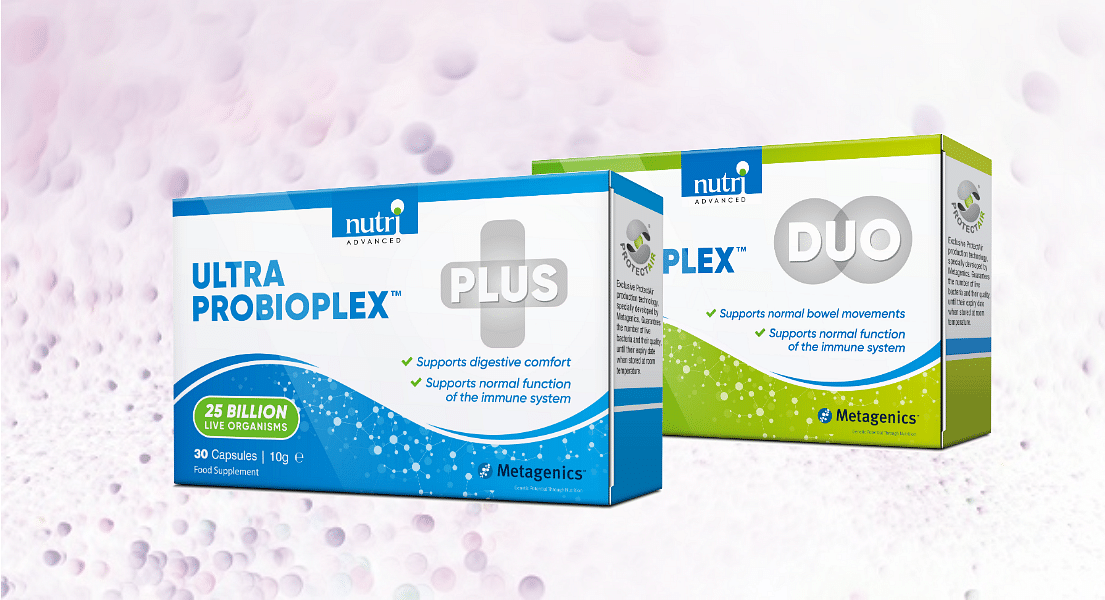 Which Live Bacteria Product Is Right For Me?
Which product is right for me?
What makes Nutri Advanced's live bacteria so special?
Products containing live bacteria can vary hugely in strength, efficacy and safety with inferior products falling short for a number of reasons. At Nutri Advanced, we make sure that our products are manufactured to the highest possible standards to ensure that it reaches you in tip top condition. Our extensive range of products contain varying strains and quantities of live bacteria so there is one to suit every individual.
• Scientifically proven strains: There are many different species and strains of bacteria, most of which have very little research, if any. This is why we only choose extensively researched strains to bring you the very best in live bacteria.
• Proven delivery and survival: The strains that we use in our live bacteria formulas are chosen specifically as they survive bile, gastric juices and acids.
• High potency: Live bacteria at levels that are scientifically validated are key when supporting a healthy gut.
All of our live bacteria formulas are gluten, dairy and soy free and contain no artificial colours, flavours or preservatives.
This website and its content is copyright of Nutri Advanced ©. All rights reserved. See our terms & conditions for more detail.