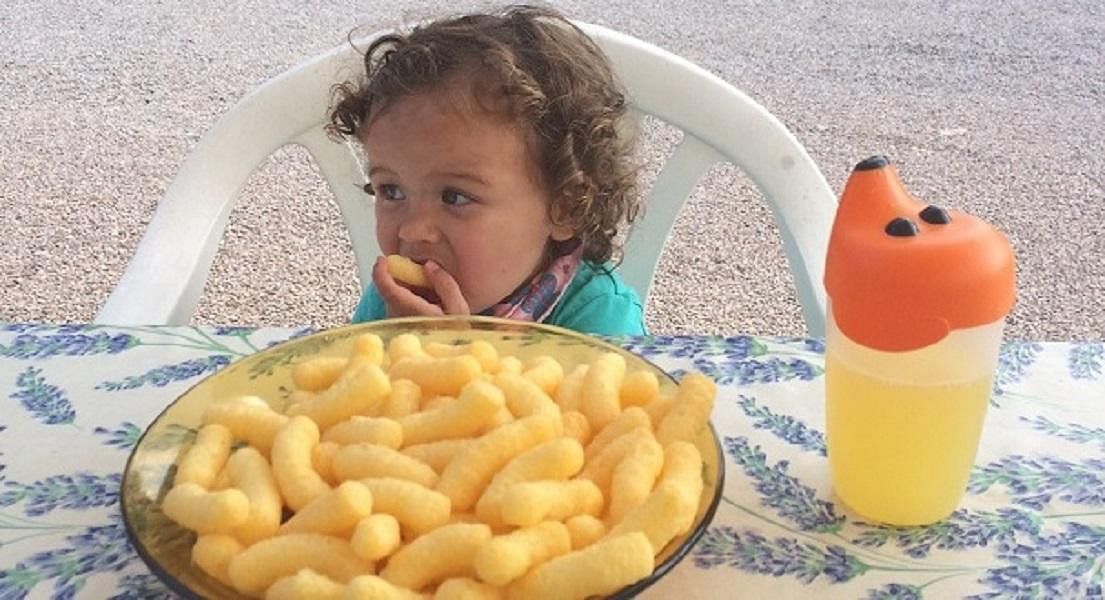 What do Nutritionists Feed Their Kids?-Featuring Lizzie
Gemma Khoo, Nutritionist and Regulatory Affairs

Most mornings Lizzie (22 months) has porridge. We cook the oats in milk and then usually add fruit – either chopped strawberries and banana or I mix in a puree of apple, pear and raisin that she's loved since the early weaning days.
Lunch and dinner is all sorts. Her absolute favourite meal is sausages and I think she'd eat them every night if I let her! I try to add as much veg as I can to her meals, so for example I'll make a "more veg, less meat" spaghetti Bolognese where I'll use half the mince and then add everything from carrots and peas to celery, mushrooms and courgette – whatever is in the fridge really. Or she loves a chicken supreme, again, a great dish for adding lots of veg. She's no different to most though and if I dare to add broccoli to something she'll pick out every strand before deciding it's safe to eat.

We usually roast a chicken once a week, which is so useful because not only do we get a meal out of it but it means I have chicken ready for quick dinners each evening after work and we can make chicken stock, which I use in her meals or to make gravy. Lizzie absolutely loves a roast dinner and if you smother everything in gravy she'll eat whatever you give her!
Another super quick, healthy dinner she loves is noodles – we boil egg noodles in chicken stock, add chopped chicken and I usually fry some mushrooms and throw in some peas. Within 5 minutes you have your own child-friendly version of Wagamama's ramen!
For pudding she usually has yoghurt or fruit – blueberries and raspberries are the current favourite. The Little Yeo yoghurts are great. It would be nice to make my own yoghurt but I definitely don't have time for that! Other favourites are chicken with root veg mash, pasta, fried rice with veg, and we sometimes make a butternut squash soup, which she loves dipping bread into.
We try to do our best but of course she has her moments. On holiday in Italy over the summer she lived on cheesy puffs, salami and gelato for the week!
This website and its content is copyright of Nutri Advanced ©. All rights reserved. See our terms & conditions for more detail.