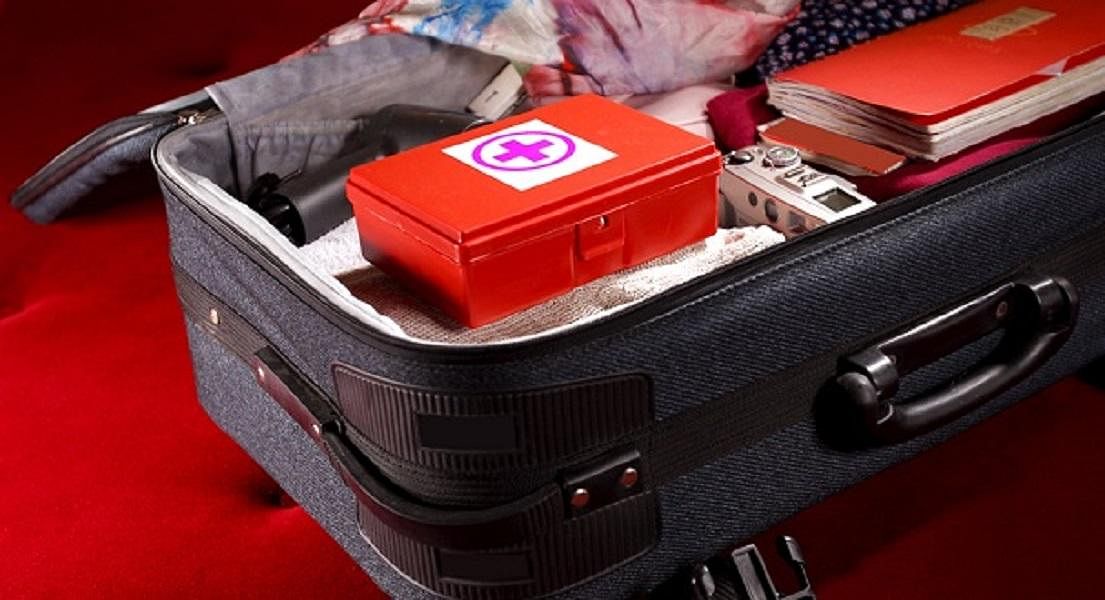 6 Tips to Avoid Travellers' Diarrhoea & More on Holiday
Can I take my probiotics away with me?
Some probiotic supplements need to be kept in the fridge, whilst others will remain stable at room temperature. If you're choosing one specifically to take away on holiday, it's best to select one that doesn't need to be kept in the fridge. In addition, we also recommend choosing one which contains Saccharomyces boulardii - a non-pathogenic yeast which has been classified as a probiotic and has been shown to support a healthy balance of gut flora.  S. boulardii doesn't need to be kept in the fridge and works well in combination with a range of beneficial bacteria strains as a great solution for gastrointestinal support whilst travelling.
I'm worried about travellers' diarrhoea – is there anything I can take to help?
Traveller's diarrhoea is a common holiday complaint, especially if you're travelling further afield or to developing countries. A probiotic supplement containing Saccharomyces boulardii is ideal to take away with you if you're concerned about this. It can be used to deal with an acute problem, as a preventative, or for antibiotic-associated diarrhoea.
I often get constipated when I go on holiday – is there an easy way to deal with this?
Many people worry about a change in bowel habits when they go away. Both travellers' diarrhoea and constipation are very common. Some of the most common causes of constipation on holiday are a sudden change in diet, disruption of daily routine, jet lag and dehydration. Making sure you continue to get enough fibre and plenty of water are important strategies to help prevent constipation, especially if you are travelling to a warmer climate. In addition, a stick pack of pureed papaya is a useful support that travels well and doesn't need to be kept in the fridge. Several trials have found papaya helps to facilitate regular bowel movements and can be a particularly useful support on holiday.
I'm worried about indigestion when eating new foods on holiday.  Is there anything natural that I can take to help?
Indigestion is another common holiday health complaint. Whilst it's lovely to try new cuisines, sometimes these can be laden with ingredients that your digestive system isn't used to dealing with. A natural plant-based digestive enzyme supplement may be a useful support in these situations. Plant enzymes are similar to those that your body naturally produces. They help to make sure your food is broken down properly and may reduce symptoms of indigestion. Plant enzymes are best taken at the start of a meal to effectively support digestive processes.
I'm worried about catching bugs on the plane that could spoil my holiday.  Is there anything I can take to help prevent this?
Arriving on holiday with more than you bargained for is a common worry amongst travellers. Re-circulated air, cabin pressure and the virtually moisture-free conditions inside a plane cabin can increase your vulnerability to airborne infection. Whilst there's little you can do to change the conditions inside a plane, you can be pro-active about maximising your immune defences before you go on holiday to decrease your risk of contracting infections that you may be exposed to. Choose a comprehensive immune support product that contains key nutrients; vitamins A, C, E, D and zinc. In addition, an exciting new ingredient - beta 1-3/1-6 glucans has been found to be a powerful support that enhances the immune system without over-stimulating it.
I love arriving on holiday but find the airport and plane stressful. How can I help to naturally support a more relaxing start to my holiday?
The hustle and bustle of the airport can make for a stressful start to any holiday, especially at the height of summer! We recommend mixing a relaxing blend of powdered magnesium with amino acids, B vitamins and vitamin C into a glass of water before you set out for the airport. Magnesium is often nicknamed nature's tranquilliser and together with balancing amino acids such as l-theanine, l-taurine & l-glutamine, B vitamins to calm the nervous system and vitamin C to support a balanced stress response, this can be a useful support for a more relaxed start to your holiday.
Holiday Health FAQs Checklist
✔ Probiotic supplements containing Saccharomyces boulardii that doesn't need to be kept in the fridge
✔ Pureed papaya extract to support bowel regularity
✔ Plant enzymes to support optimal digestion
✔ Immune support containing beta glucans, vitamins A, C, E, D & zinc to support your immune system on the plane
✔ Powdered magnesium with l-theanine, B vitamins & vitamin C for a relaxed start to your holiday
This website and its content is copyright of Nutri Advanced ©. All rights reserved. See our terms & conditions for more detail.