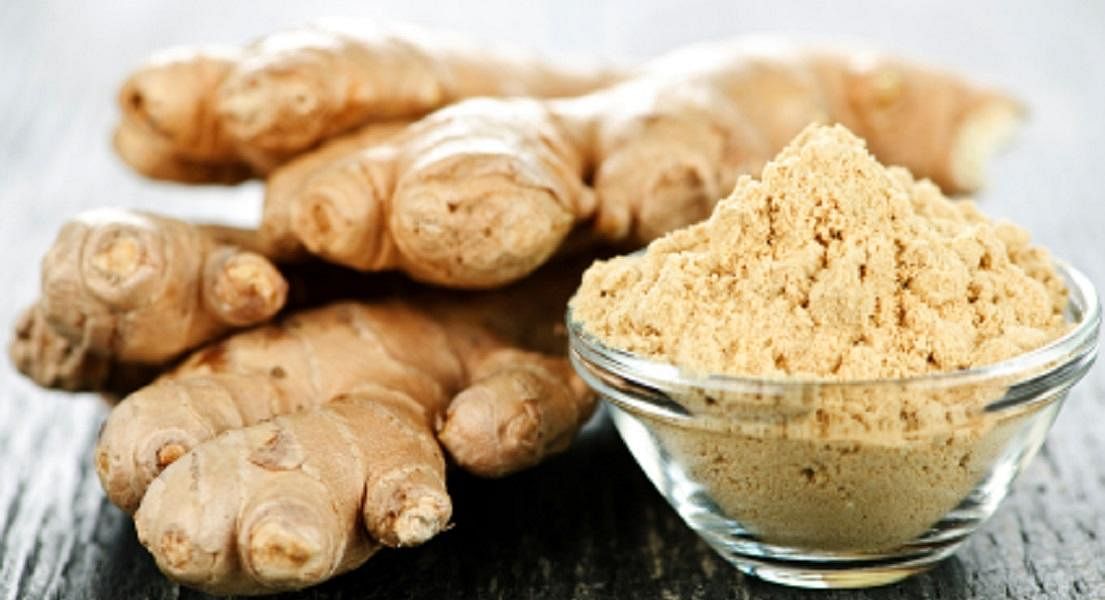 Supporting Gastric Motility With Ginger And Artichoke
Proper gastric motility is essential to ensure a healthy gut. Optimal gastric motility means that food and bacteria are routinely and efficiently 'swept' from the small intestine to the large intestine. Slow gastric motility may result in bacteria populating in the small intestine which can cause problems and lead to SIBO. Read more about gut motility and SIBO here. 'Prokinetics' may help to support proper gastric motility and two natural prokinetic agents include ginger and artichoke.
Ginger (Zingiber officinalis) and Artichoke leaf (Cynara scolymus) are two botanicals with a long history of traditional use. Ginger is a well-established natural support for pain, inflammation and digestion, in addition to alleviating nausea in pregnancy. Artichoke leaf extracts have been shown to support the healthy functioning of the digestive tract and have been found to be especially beneficial for dyspeptic symptoms. In addition, it also increases bile flow and may exert hepato-protective, lipid-lowering, antioxidant and antispasmodic effects. Yet their use has also shown to be beneficial for supporting gastric motility.
✔ In a 2016 randomised, cross-over, placebo-controlled, pilot study, researchers found that a standardised extract of ginger and artichoke significantly promoted gastric emptying in healthy volunteers after consumption of a standardised meal and was not associated with notable adverse effects.1
✔ The effect of a ginger rhizome extract was studied on fasting and postprandial gastroduodenal motility in 12 healthy volunteers in a study published in Pharmacology & Therapeutics. Results showed that inter-digestive antral motility was significantly increased by ginger during phase III of the migrating motor complex (MMC). The authors concluded that oral ginger improves gastroduodenal motility in the fasting state and after a standard test meal.2
✔ A 2005 study published in Digestive Diseases and Sciences investigated the prokinetic action of ginger and its possible mechanism of action. Researchers found that ginger extract contains a "cholinergic, spasmogenic component which provides a sound mechanistic insight for the prokinetic action of ginger".3
To find out more about the prokinetic effects of these botanicals and other nutrients read our fully referenced Technical Paper on Supporting Small Intestinal Motility here.
References
1. Lazzini S, Polinelli W, et al. The effect of ginger (Zingiber officinalis) and Artichoke (Cynara cardunculus) extract supplementation on gastric motility: a pilot randomized study in healthy volunteers. Eur Rev Med Pharmacol Sci. 2016;20(1):146-9.
2. Micklefield GH, Redeker Y, Meister V, et al. Effects of ginger on gastroduodenal motility. Int J Clin Pharmacol Ther. 1999 Jul;37(7):341-6.
3. Ghayur MN, Gilani AH. Pharmacological basis for the medicinal use of ginger in gastrointestinal disorders. Dig Dis Sci. 2005 Oct;50(10):1889-97.
This website and its content is copyright of Nutri Advanced ©. All rights reserved. See our terms & conditions for more detail.