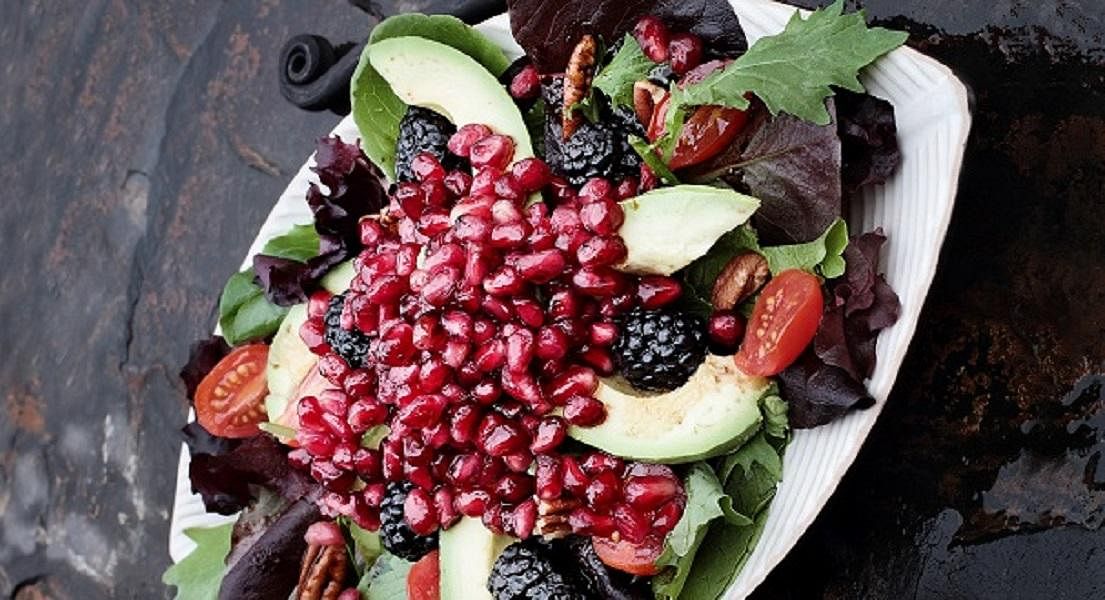 As the nights get lighter and the weather starts to warm up, a superfood salad becomes all the more appealing – packed with colourful nutrients to nourish your body and mind. I love simple recipes that deliciously deliver optimum nutrition without too much prep and this one ticks all the boxes for precisely that reason. Serve with a simple organic poached egg, grilled salmon or whatever takes your fancy…
Superfood Salad
150g mixed leafy greens
Half a large avocado (sliced)
Half a raw grated beetroot
Half a raw grated carrot
Tablespoon mixed pumpkin & sunflower seeds
Handful mixed walnuts and cashew nuts
Tablespoon pomegranate seeds
1 teaspoon ground flaxseed
Method:
Place the salad leaves into your serving bowls. Layer over the avocado, beetroot and carrot. Sprinkle over the nuts and ground flaxseeds. Finally, add the pomegranate seeds.
Dressing:
1 tablespoon lemon juice
2 tablespoons good quality olive oil
Black pepper
Method:
Combine ingredients together and drizzle over your salad.
This website and its content is copyright of Nutri Advanced ©. All rights reserved. See our terms & conditions for more detail.