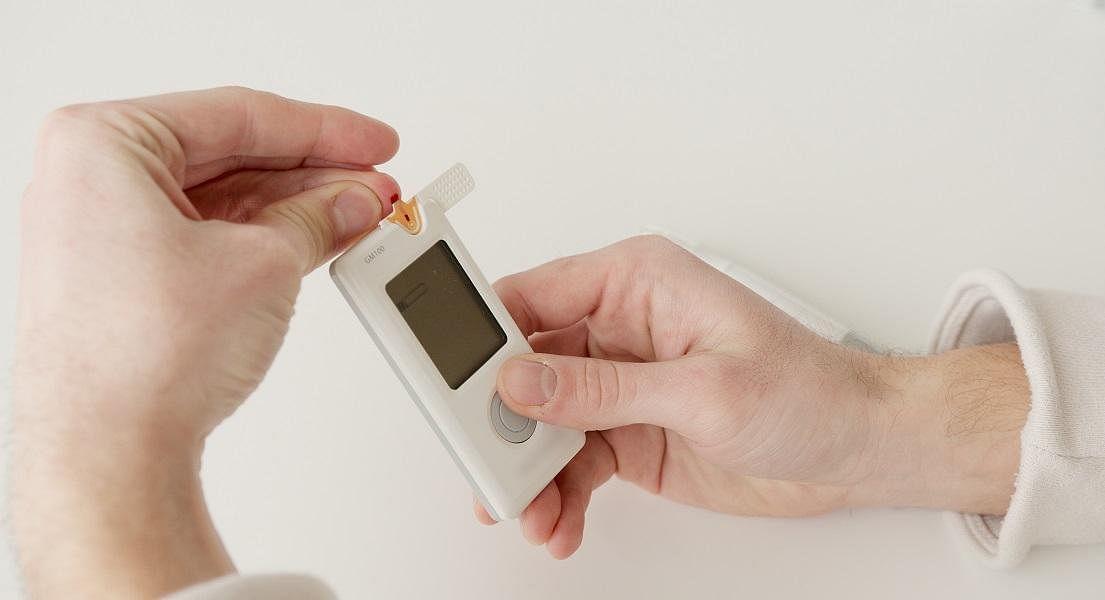 Could Fish Oils Help With Blood Sugar Balance?
Resisting our sweet tooth can be a challenge but it can become far more sinister if it spirals out of control and begins to affect our health. Mismanaged blood sugars can contribute to symptoms such as fatigue, pounding heart and lightheadedness. What can start off as a few sugar cravings may slowly become hypoglycaemia, insulin sensitivity, metabolic syndrome (pre-diabetes) and ultimately type 2 diabetes and whilst there are multiple contributing factors it seems that omega-3s are something that we should be considering too.
Fish oil contains high levels of the omega-3 fats, eicosapentaenoic acid (EPA) and docosahexaenoic acid (DHA), which have been shown to be good for our health in numerous ways including cardiovascular health, eye health, skin health, joint health and brain health. Now, with new research published in Nutrients March 20221, omega-3 fatty acids could help us with the way we manage sugars in our blood too.
Amongst other dietary parameters, this study looked at the effect of omega-3 fatty acid consumption on selected metabolic markers in type 2 diabetes (T2DM) patients. These markers are used to assess how well managed an individual's diabetes is and therefore how likely they are to suffer with associated negative health effects such as cardiovascular complications.
In this study, a higher consumption of omega-3s was associated with a significantly decreased glycosylated haemoglobin (HbA1c), and the intake of EPA and DHA negatively and significantly correlated with fasting glucose (FG) and HbA1c. Further analysis confirmed a significant association between EPA & DHA intake and HbA1c. Thus, a higher intake of important fatty acids was associated with better markers of blood glucose management.
The most important finding from the study is that the intake of omega-3 fatty acids, including EPA and DHA, may modulate the glucose level and the HbA1c fraction in T2DM patients. This means that predicted cardiovascular outcomes for clients with T2DM are significantly improved. Additionally, previous studies2 have shown that omega-3 fatty acid consumption is associated with prevention of T2DM meaning that consumption of these fats is protective for blood sugar management conditions.
References:
1. Kosmalski, M. et al. Dietary intake of polyphenols or polyunsaturated fatty acids and its relationship with metabolic and inflammatory state in patients with type 2 diabetes mellitus. Nutrients. 2022 Mar; 14(5): 1083.
2. Brown T.J. et al. Omega-3, omega-6, and total dietary polyunsaturated fat for prevention and treatment of type 2 diabetes mellitus: Systematic review and meta-analysis of randomised controlled trials. BMJ. 2019;366:l4697.
This website and its content is copyright of Nutri Advanced ©. All rights reserved. See our terms & conditions for more detail.