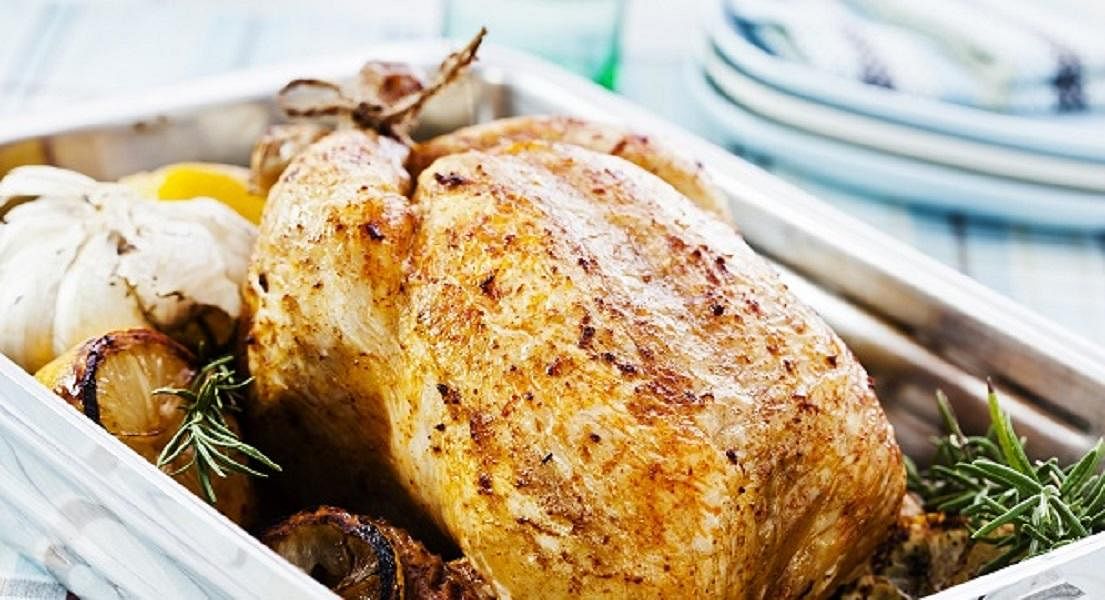 Chicken with Forty Garlic Cloves!
This casserole contains a huge amount of garlic, which, according to the seventeenth century herbalist, Thomas Culpeper is 'a remedy for all diseases and hurts'.
Garlic is well known as a natural antiviral, antiseptic and antibacterial, can help to support optimal cardiovascular health, is a great detoxifier and is rich in vitamin C.

Chicken with forty garlic cloves (not for the faint-hearted!) Serves 6
You will need:
2kg (4lb) oven-ready chicken, giblets removed
2 tablespoons olive oil
40 whole garlic cloves, unpeeled
8 shallots
150ml dry white wine
150ml chicken stock
4 thyme sprigs
1 lemon, halved
500g small carrots
Seasoning to taste
Method:
1. Pat the chicken dry and season with salt and pepper. Heat the oil in a flameproof casserole and brown the chicken on all sides.
2. Remove the chicken and add the garlic and shallots to the casserole in one layer. Sauté gently for about 5-7 minutes and then slowly add the wine and stock. Return the chicken to the casserole and add the thyme, salt, halved lemon and then cover the casserole tightly.
3. Cook in a preheated oven at 190°C (375°F) for an hour.
4. Add the carrots, remove the lid and put the casserole back in the oven for a final 10 – 15 minutes to crisp the chicken skin.
5. Serve the chicken with the pan juices, creamy garlic cloves (diners can peel these themselves before they eat) and roasted carrots.
6. Enjoy!
Source:
Selby A - Miracle foods- 25 super-nutritious foods for great health!
This website and its content is copyright of Nutri Advanced ©. All rights reserved. See our terms & conditions for more detail.