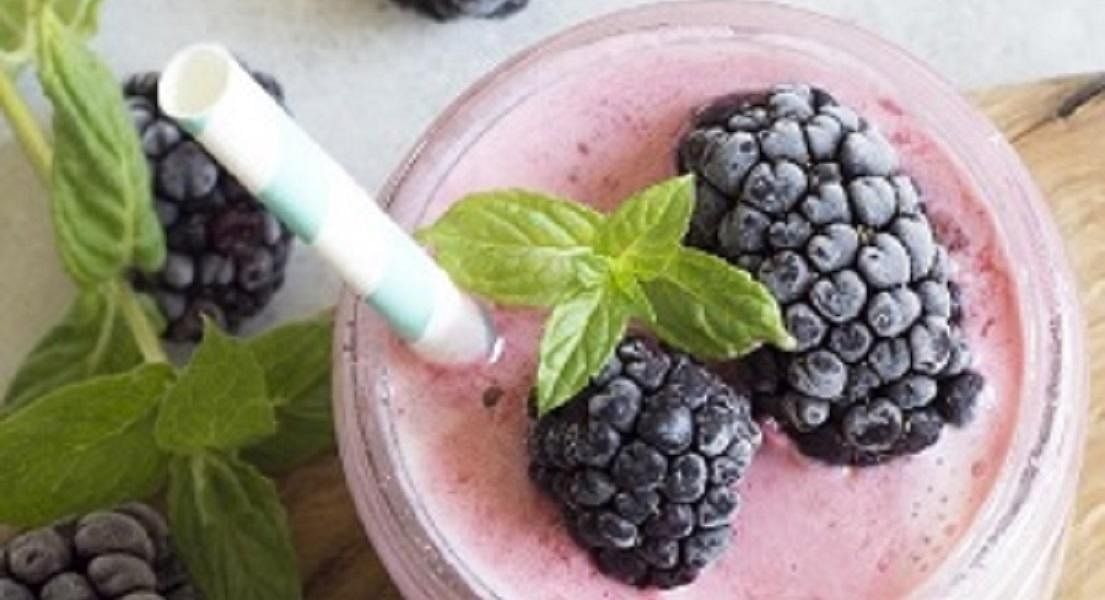 Brain Boosting All-Natural Power Smoothie
Pre exam nerves can leave you feeling more nauseous than hungry, yet it's crucial you have at least something for breakfast on exam day, to provide a gentle energy release for your brain to access throughout the morning. If like many however, the thought of sitting down to a hearty breakfast is just too much to stomach, why not try this simple smoothie instead, packed with brain-boosting ingredients. Smoothies are a great pre-exam breakfast. And because they're blended, they're easy to drink and easy to digest too, and usually tolerated by even the most anxious gut.
Brain-Boosting Berry Smoothie
Ingredients:
75g frozen mixed blueberries, raspberries & blackberries
2 tablespoons natural full fat live yoghurt
10g (heaped dessertspoon) protein powder (e.g. whey / rice / pea protein)
1 tablespoon rolled porridge oats (uncooked)
200ml milk (you can use semi-skimmed dairy or non-dairy such as almond / rice / soy milk)
1 tsp flaxseed oil
1 tsp ground mixed sunflower / pumpkin & flaxseeds
Small handful ice cubes
Optional:
½ teaspoon honey or agave nectar
½ tsp lecithin granules
Choose organic ingredients where possible
Method:
Place all ingredients in a high-powered blender, blitz until smooth. You can add more milk if you prefer a runnier smoothie. Enjoy and good luck!
This website and its content is copyright of Nutri Advanced ©. All rights reserved. See our terms & conditions for more detail.