When it comes to the gym, everyone has different routines and different goals that they are hoping to achieve. Therefore, it can be difficult to generalise the supplements recommended for each gym workout. However, there are a variety of different vitamins that can benefit your gym workout.
Any gym goer should know that supplements are not a substitute for a healthy, well-balanced diet. You should be able to get all the nutrients you need from fruits and vegetables, and ensure that you remain hydrated. For extra support, however, here are some supplements that are great for workouts at the gym.
---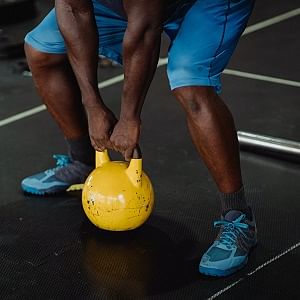 Do supplements help in the gym?
Dietary supplements marketed for exercise and performance can't take the place of a healthy diet. However, supplementing your diet can help to support your body to perform and recover during certain types of activity, such as gym workouts.
What are the best supplements for the gym?
Here are our recommendations for the best supplements for the gym:
Fish oils
Fish oils like Omega-3 are anti-inflammatory, and this can make the difference between a good workout and a great one. They can be found naturally in oily fish, like salmon or mackerel, or via a supplement. It's great for everyone, not just people who work out at the gym, and supports brain and heart health, and your vision. If you are vegetarian/vegan, never fret – these come in vegan supplements, too.
It can be difficult, particularly in the winter months, to absorb your daily requirement of vitamin D from exposure to sunlight. Vitamin D is vital in the absorption of calcium, and so it is crucial to ensure you supplement if you think you might be deficient.
Creatine
Creatine is one of the most effective supplements you can take to increase physical performance during high-intensity exercise. Creatine is a chemical protein found naturally in muscle cells, and within the brain. It helps to produce energy for everyday tasks, as well as exercise. Featured here alongside magnesium, creatine can provide your muscles with more energy, helping you to exercise for longer.
You certainly can't make up for a lack of fruit and veg in your diet with a multivitamin, so ensure to take these alongside a balanced diet. Having a supplementation of all the necessary vitamins you should be getting from your diet will ensure that you replace what you lose throughout your gym workouts, via sweat or exertion.
Vitamin K2 primarily comes from animal sources,and is particularly found in liver and other organ meats. It can help to support bone health and decrease calcium build-up in your blood vessels. This can be a difficult vitamin to source, particularly for vegetarians and vegans, so it can be worth supplementing to ensure you meet your daily requirements.